Fairies of Winter Delight


We wake up in the morning, to peer out and see:

A snowman created, especially for you and especially for me.
Which allows us to wonder when did our children have time:



Only to realize it was a magical creation created by a magical mind.
For it was they, the wee people, hard for the eyes to see: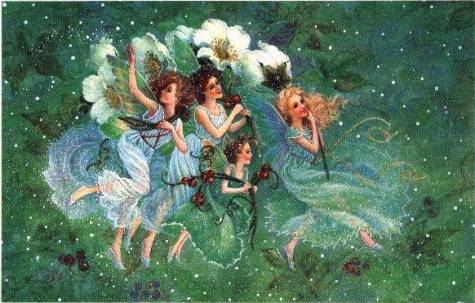 Who allow our happiness in these surprises to be!
---
Home Next
---
Now Playing: "Dance of the Sugar Plum Fairies" from The Nutcracker